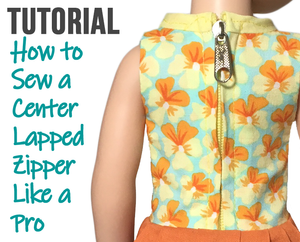 Zippers look very intimidating and daunting for beginner sewers. I get it. To be honest, when I first started sewing, I avoided them like the plague. It wasn't until I was "forced" to sew a zipper for a school project that I realized how unfounded my fears were. Although there are a few ways to install a regular zipper, I find this technique to be the easiest and the most professional looking. This tutorial comes from our Myrtle Dress pattern, but you can use these steps with any garment pattern with a full lining and a nylon zipper.  Here are...
---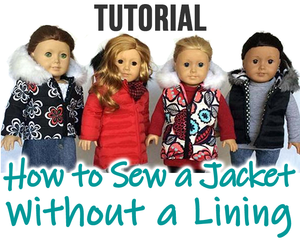 One of our most popular pattern is the Quilted Parka Bundle. I made it first for 18 inch dolls but when I drafted the smaller size for 14 inch dolls, it was a challenge to sew it with the lining. They can be time consuming with the added steps.Personally, I love linings because they provide a cleaner finish on the inside of the garment. But, let's be frank, sometimes, you just want to finish a project! So I am here to show you how to sew this quickly and still look awesome. This tutorial follows our Quilted Parka bundle, which consists...
---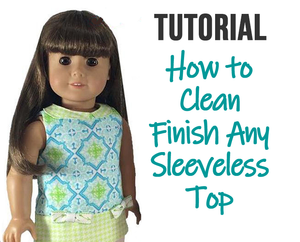 When I first started drafting patterns, my least favorite was sleeveless tops. Although they are easier to draft, they required thoughtful finish than their sleeved counterpart. Do I add facing, lining or just fold it? The last solution is usually the easiest, although not an ideal finish since the raw seams are still exposed.Recently, I was drafting a quilted vest for 14" doll, I had this dilemma on how to finish the top without lining. The size of the garment posted a real challenge if sewn with a lining.One of my testers suggested a Hong Kong Seam finish. While it's a...