Two Holiday Party Promotions this Weekend Only!
First, we have the brand new Holiday Coat sewing pattern and the brand new Kate Handbag sewing pattern available now and a dollar off through Monday, 12-21.

Plus, save an additional dollar on top of sale prices when you buy two or more patterns from the Noelle Dress promo collection below!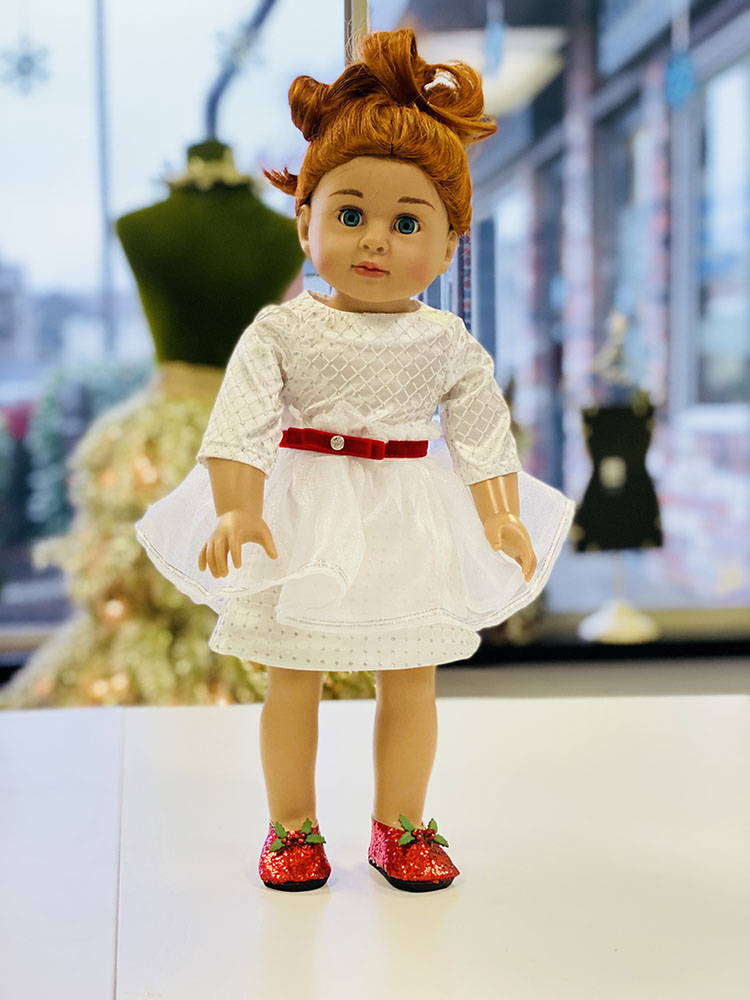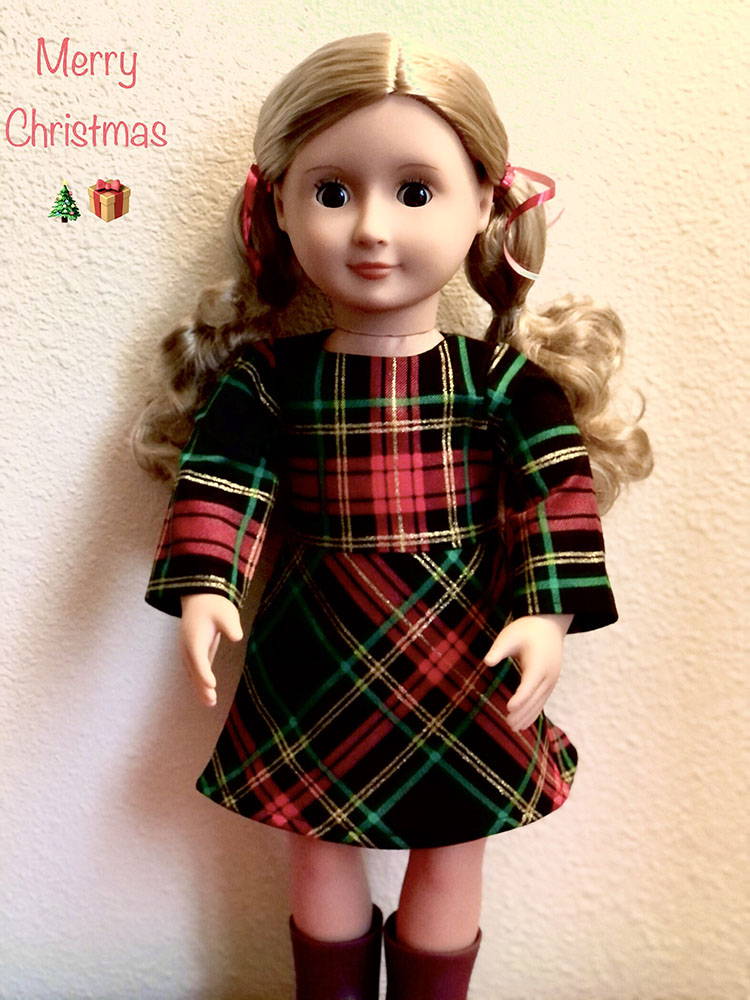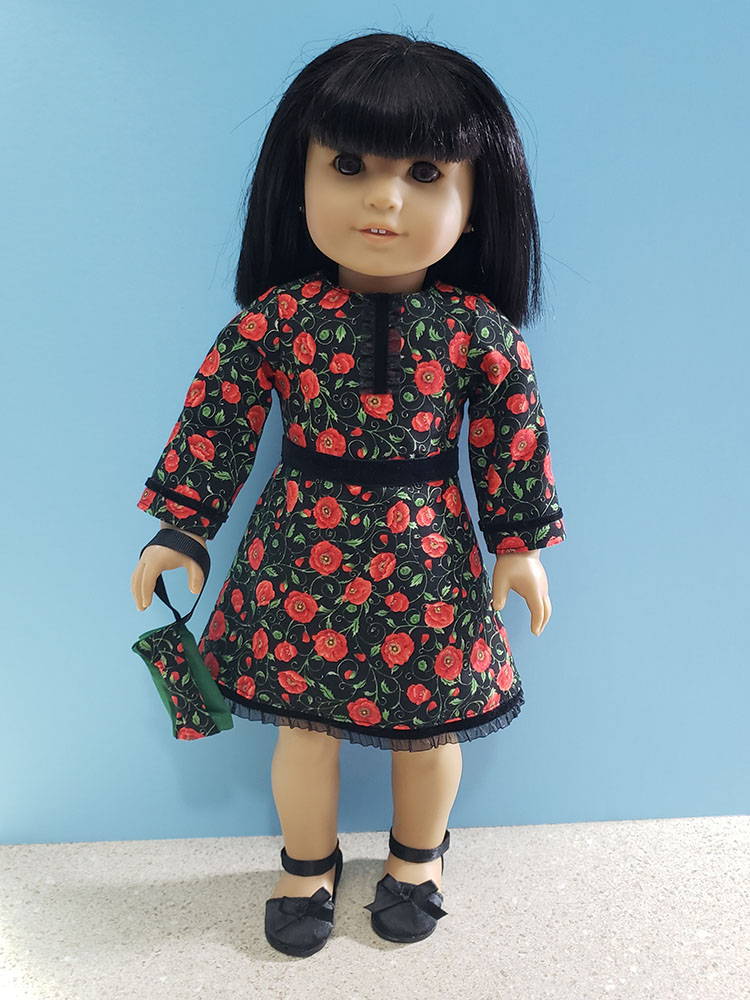 Noelle Dress Sewing Pattern
Such cute examples from customers Connie Tkach (first and last pictures, Lynn Bruno (second picture) and Liana Gooding (third picture) of the 2-in-1 Noelle Dress sewing pattern. A perfect dress for your doll's holiday party!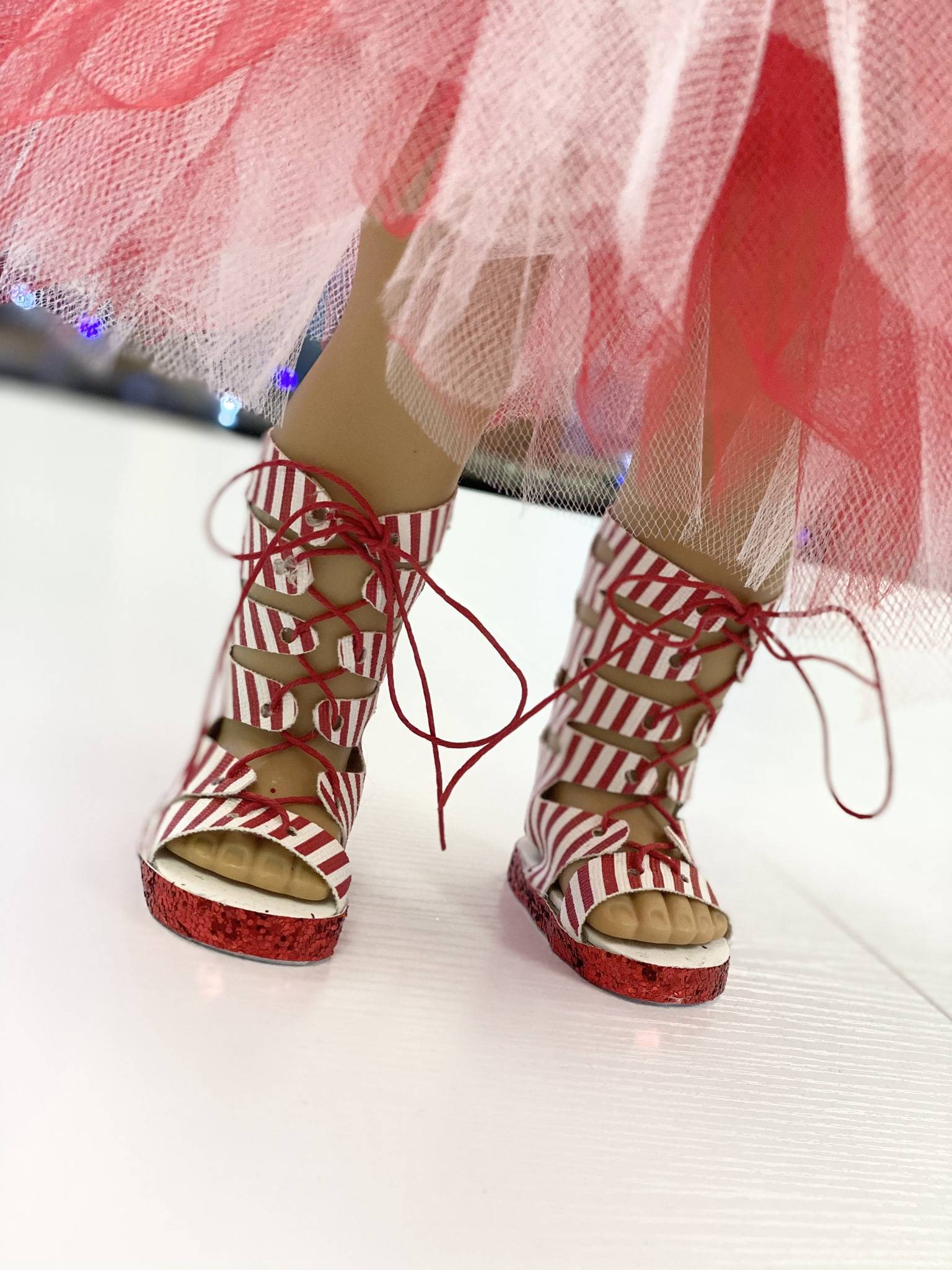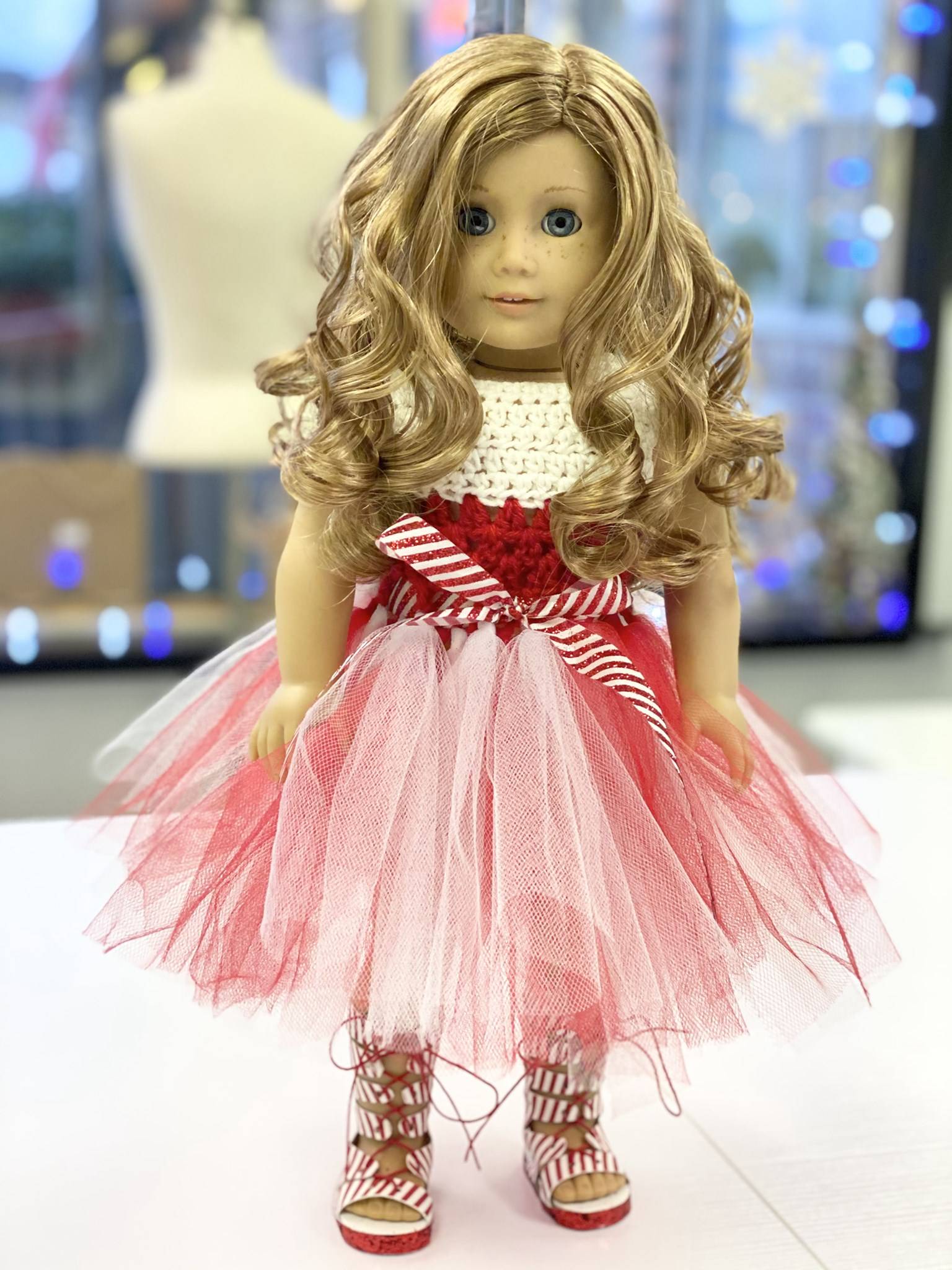 High Fashion Gladiator Sandals
Amazingly adorable candy cane version of the High Fashion Gladiator Sandals no-sew pattern by Connie Tkach. Looks amazing with her outfit and such a cute idea!
Penelope Dress Sewing Pattern
We LOVE this Christmas themed version of the popular Penelope Dress pattern created by Liana Gooding. Such a creative use of contrasting fabrics, and such cute fabrics too!